FULL MENU
APPETIZERS
Tomato bruschetta with crostini
Baked Brie, fig, candied pecans, baguette
Cilantro lime shrimp, avocado cream
Thai chicken or pork dumplings
Gochujang chicken skewers
Watermelon squares with feta cream mint
Endive with cobb salad, corn, bacon, tomato, blue cheese, avocado cream
Israeli lamb meatballs, zatar yogurt, fennel, cucumber
Butternut-Kielbasa skewers, cilantro
Smoked Salmon, Tzaziki, dill, cucumber rounds
Lettuce wraps, Chicken Satay, peanut sauce
Gorgonzola stuffed mushrooms
SOUPS
Butternut coconut ginger bisque
Portuguese stew, chorizo, yam, salmon, clams, lobster, fennel, saffron
"Avgolemono" – lemon chicken orzo
"Mulligatawny" – lentil, green apple, ginger
Sausage, white bean, sweet potato, kale, tomato, fennel
SALADS
Mesclun, zucchini ribbons, feta, basil, corn and shallots, vinaigrette
Kale caesar, zatar focaccia croutons
Mediterranean orzo salad, sundried tomato, asparagus, kalamata, feta, pine nuts
Beets, arugula, goat cheese, candied pecans
Thai salad, cucumber, cilantro, cashew, chili, lime, sugar
Roasted veggies on arugula, green tahini dressing, pistachio dukkah, dates, shallots
ENTREES
Caramelized grilled salmon with cherry chipotle glaze, fingerlings, Brussels sprouts
Moroccan lamb tagine, tomato, almonds, apricots, pearl cous cous
Prosciutto-wrapped pork loin, rosemary, sweet potato, cabbage steaks
Ribeyes with chimichurri or red wine reduction
Mushroom-zucchini lasagna, gruyere bechamel
Crispy-skinned chicken, fennel, balsamic onions, wine, jasmine rice
Pecan-crusted halibut, zesty coconut broth, green beans, book choy, basmati
"Bombin' Ramen" – pad kee mow, ground pork, japchae, jammy eggs
Guinness pot roast, shiitake mushrooms, mashed potatoes
Beef bourguignon, smashed potatoes
Gochujang chicken, jasmine rice, cucumber cilantro peanut slaw
SIDES
Roasted brussels sprouts, maple-Dijon, lemon, garlic
Coriander carrots
Mushroom piccata, capers, olives, shallots, white wine
Roasted asparagus
Roasted Cauliflower and Eggplant with Green Tahini Sauce
DESSERT
Cheesecake, raspberry sauce
Flourless chocolate cake
Apple Pie and Vanilla Ice Cream
Chocolate Truffles
Creme Brûlée
Tiramisu
* All Food is subject to 8.875% Sales Tax &
a 22% Administrative and set up fee depending on service
Rental equipment, delivery, cleanup, and bartender fees are additional. Host provides the alcohol.
AVERAGE PRICING
BUFFET:  120-140 pp* (40 person minimum)
INCLUDES: 2 passed appetizers, salad, entree, two sides, dessert plating
PLATED DINNERS: 150-170/pp* (8 person minimum)
CLICK FOR SAMPLE MENU: PLATED MENU | Blacker Catering
INCLUDES: Appetizer, salad, entree, two sides, dessert.

* All Food is subject to 8.875% Sales Tax &
 a 22% service fee (staffing, administrative, delivery and travel)

Host provides own alcohol and bartender. Blackercatering does not have a liquor license.
Day license available upon request.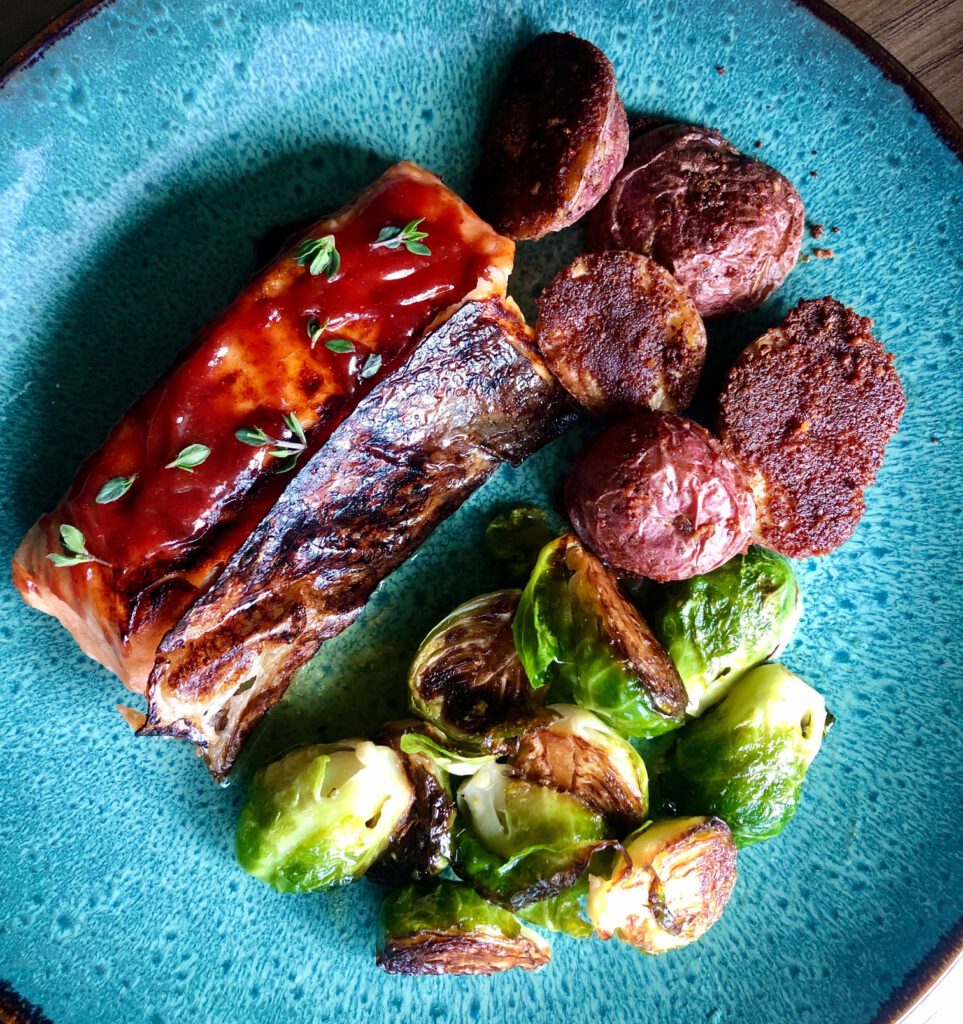 Learn More